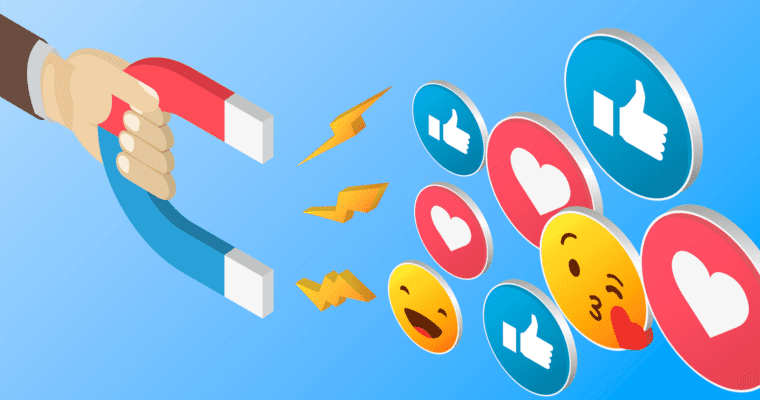 The online realm is full of potentially successful brands, most of which seek the help of social influencers to market their products to their audience.
But are they all trustworthy?
Find the best social media influencer programs on Afluencer and connect with reliable merchants to attach your social reputation with! We make online marketing easier for small businesses and influencers alike!
Sheeeeesh. It's only May but it feels like I've lived through enough of 2019 that I need a holiday, a stash of money or somethin'. Know what I mean? Fellow influencers, need something to brighten you up? Then we've got your back covered. Here are some of the top influencer programs – compiled just for you. Goodies. Cash. Great vibes. And this lot is super-easy to promote. You know how we do 😉
We have food, lifestyle, home, beauty, makeup, fitness, family, education and pet influencers covered in this one:
WowBoxMe – Food & Lifestyle Influencers
Fete Home – Home & Lifestyle Influencers
Vanity Lovers – Beauty & Makeup Influencers
SIGMA – Makeup & Beauty Influencers
Wahoo – Fitness Influencers
KiwiCo – Family & Education Influencers
Happy Dog Food – Pet Influencers
Let's make your month amazing then, with these easy to promote influencer programs.
🔥🔥HOT🔥🔥 Influencer Programs for May 2019
1) Food & Lifestyle Program
WowBoxMe – Drinks, Snacks & Alcohol Subscription Box
I love brands that are easy to promote. If you're a foodie influencer then you'll love WowBoxMe. Lifestyle influencers will find this great too. Why? Who doesn't want a box of edible goodies every month? Not just the usual goodies, but the newest drinks, snacks, and alcohol. That's right, be the first to get your mouth on these yummies with a subscription of WowBoxMe. Choose from signature boxes, healthy boxes, craft beer boxes and fine wines boxes to promote. WowBoxMe is a great brand with a great product – super easy to sell.
What's in it for influencers? They'll give you 2.50 GBP for every signup through your link.
Apply here to become an influencer of WowBoxMe.
2) Top Programs for Home & Lifestyle Influencers
Fete Home – Sophisticated Homeware
Influencers are not just people with a big social media following. Influencers are experts in their niche. People actually care about their opinions and recommendations. If you're a home and lifestyle influencer and you love to share your expert knowledge in homeware and home decor, then Fete Home has some sophisticated home products for you to share with your audience. These products inspire joy, celebration and tell a story – all with a modern perspective. Great material for your Instagram profile. Promote collections from dapper, chinoiserie to everyday celebration and minimalist.
Promote Fete Home and get 20% commission on sales made through your link.
Apply here to become an influencer of Fete Home.
3) Recommended Program for Beauty & Makeup Influencers
Vanity Lovers – Makeup, Beauty & Skincare Products
If doing your makeup excites you enough to snap some pics and videos to show your followers your passion, then Vanity Lovers would love you to join their Makeup Passionate Program. And if you're obsessed with nail polish that pictures your manicured fingernails have become your masterpieces, you could be the influencer they're looking for. Do you have at least 1,000 Facebook followers? 500 Twitter followers? 100 Pinterest followers? Or do you have a blog of at least 500 members? Then you qualify.
Promote Vanity Lovers makeup and beauty products and you'll be awarded points for each action. Redeem your points for cash. 1,000 points will earn you 20 EURO, for example.
Apply here to become an influencer of Vanity Lovers.
4) Great Program for Makeup & Beauty Influencers
SIGMA – Professional Makeup Tools
Speaking of being an expert in the beauty influencer space. If you're so amazing that other professionals in the industry follow you, then SIGMA wants you! Help promote their expansive product line of professional makeup tools as well as makeup to your followers.
SIGMA has a range of award-winning makeup brushes, cleansing tools and makeup products made for beauty enthusiasts and professional makeup artists. So once you become an approved influencer, then you'll be allocated a dedicated account manager to help you with your social media strategies. Pretty cool, right?
Influencers get 10% commission for sales made through their link.
Apply here to become an influencer of SIGMA.
5) Program for Fitness Enthusiasts
Wahoo – Cycling Fitness Products
Fitness enthusiasts naturally built a pretty rich social media presence with all their activities and passions. If you're a fitness athlete. Or coach. And you're looking for some great fitness products to promote to your audience. Then make sure checkout wahoo.
Now let's chat about their cool cycling fitness products like the ELEMNT ROAM – a smart bike computer with nifty navigation. This is a must-have for any cycling enthusiast. Also, get other handy gadgets like cycling sensors and trackers.
Influencers get 10% commission on sales made through their link.
Apply here to become an influencer of wahoo.
6) Program for Family & Education Influencers
KiwiCo – Monthly Project Crates for Kids
Has becoming a parent made you an expert in dealing with children? Has your social media following grown around this interest? If you consider yourself to be a family influencer or even an education influencer and you're looking for a great product to promote, then check out KiwiCo.
This is a monthly project crate subscription box with fascinating projects that will get little fingers busy. Crates include art, design science, geography, culture and more. In fact, there's a crate for every age group – from 0-36 months to 14-104 years.
So if you have an audience of families, then this product will be a huge hit.
As an influencer, you'll get 10% commission on sales, between $10-$20 on subscriptions and also, you may even get a free box if you qualify.
Apply here to become an influencer of KiwiCo.
7) Top Program for Pet Influencers
Happy Dog Food – Natural Healthy Dog Food
Are dogs your everything? Are you passionate enough about your furry friend that you share your love with the social media universe? Do you have a following of pet parents that share the same love?
Then Happy Dog Food would love to collaborate with you. This natural dog wholefood brand supports the health of dogs and makes it easy for you. If you're an advocate for natural dog products, then you'll love promoting Happy Dog Food. Share their ads, discount offers and even create your own reviews of their products.
Influencers earn 10% commission on sales made through their link.
Apply here to become an influencer of Happy Dog Food.
Do You Want More?
If you missed the latest list of great influencer programs to sign up with, then just click here to check it out. Also, make sure you read our other great influencer marketing guides. Like, How to Find the Perfect Influencer or perhaps you could flip through The Role of the Influencer in Consumer Behavior.
Until next time… Happy Marketing!!